When I travelled from Spain to New Zealand, I tried to record the track using my bicycle GPS tracker. I used it more times before, include a trip to Germany, however this time the distance was too much, and this information made frozen the computer software that I need to use to read the device.
For that, when I went back to Spain I recorded the trip starting and stopping the tracker every 2 or 3 hours (or when I thought this was recording for long time), so, this second time I could get the registers of the flight of 21.000 km.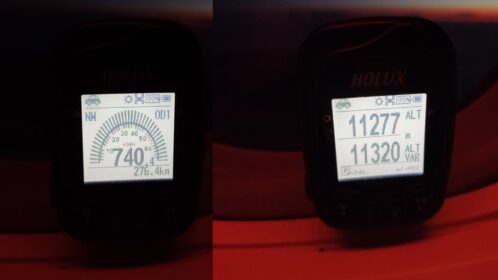 You can see the track in the map of this article. It's interesting to see when the airplane goes in/out the airports or how it needs to fly around to some country because they can't fly over it.
The tracking include 4 colours that corresponding with the trips to New Zealand to Australia, Australia to Qatar, Qatar to Spain, Madrid to Zaragoza/Huesca.
About the trip, this second time was better than the first time because I chose the chair with long space for my legs. First time I needed to take a lot of drugs (anti-inflammatory, paracetamol, ibuprofen, stomach protection, etc.) for my back/leg pain. This second time I didn't need to take anything, but I had a few pain, it was ok, not too bad.
The worst thing was needing to wear a face mask and face shield for more of 27 hours. The worst part was changing the airplane in Doha, Qatar, because it was so hot and difficult to breathe.